As a prospective patient searching for the best possible healthcare treatment and therapy, you are likely to come across a multitude of options. In the United States, the two most common healthcare options are traditional, or western medicine, and naturopathic medicine. Depending on the sources a patient finds, they may come across false or misleading information regarding both medicinal practices.
In this post, we are going to compare and contrast the differences between Naturopathic Medicine and Western Medicine. Our goal is to provide potential patients with factual, evidence based, and quality information in order for them to make the best available decision for themselves when it comes to choosing their healthcare.
How Does Naturopathic Medicine Compare to Conventional Medicine?
Let's cover what the two practices have in common: both practices require a licensed doctor with years of advanced education. Both doctors can provide primary care healthcare services to their patients, and both have similar training backgrounds. The primary differences between naturopathic and conventional medicine lie within the philosophical approach and the therapies used in treatment.
Naturopathic Doctors, known as NDs, treat patients as individuals. NDs address the physical, environment, lifestyle, attitudinal, and emotional aspects of health. This allows naturopathic doctors to find, and ultimately treat, the cause of the ailment or disease using a variety of therapies. On the flipside, conventional doctors will generally address and treat the symptoms of disease. Conventional doctors will often prefer to resort to using pharmaceutical therapies or invasive surgeries to address the symptoms, rather than treating the root cause.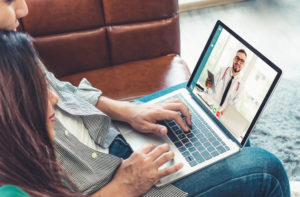 What Can Naturopathic Medicine Do for You?
The beauty of naturopathic medicine is that it can easily treat many, if not all, ailments, sickness, and disease as conventional medicine. Naturopathic medicine treats health concerns for patients of all ages, ranging from acute to chronic, and physical to psychological. Naturopathic medicine is beneficial to the following groups of people:
Patients looking for disease prevention and health promotion lifestyle strategies
Patients that have a range of symptoms that they have yet so far been unable to address on their own or with the help of other medicinal practitioners
Patients that have been diagnosed with an illness, typically chronic or serious, and are searching for treatment options. Naturopathic medicine is very effective for improving quality of life for those with serious and/or life threatening illness
Patients that are looking to combine conventional and naturopathic treatments with the aim of minimizing the need/impact of side effects of drugs, surgery, or conventional treatments.
Patients that have a range of symptoms that have been unable to address on their own or with the help of other medical practitioners.
As you can see, naturopathic medicine can benefit nearly all types of patients. The beauty, and biggest benefit to naturopathic medicine when compared to conventional medicine, is that naturopathy addresses the underlying causes of symptoms and helps the patient create a healthier whole person, rather than simply treating the symptom.
ND On Demand: Naturopathic Doctors Online
ND On Demand is the leading provider of naturopathic telemedicine. We meet patients where they are and when they are most available. If you are a patient who is searching for a different approach to healthcare than traditional medicine practices, consider scheduling a naturopathic consultation online. Our expert team of Naturopathic Doctors will help address the cause of symptoms and provide personalized treatment plans for patients to get back to living their best life.